Put on the mask and grab a bite
Carnivals in Croatia! Yes please!
Carnivals (from him. Fastnacht, i.e. "night of fasting") are related to certain regions, places, their costumes, and often in disguises must be observed rules and rituals, their beginning and end.
We all want to be something else sometimes. At least for a day to become someone else, someone better, someone bad, funnier, weirder, simply different. We are living the days when we can become anyone. The carnival is a great party for the whole family, and mostly children.

Masks, costumes, street parades, songs, dance, doughnuts, and laughter are the first associations when someone mentions carnival. And this year, a lot of people around the world put on masks and costumes for a short time and become someone else, just like the kids in the picture that has visited Marina Kaštela today.
Carnival is a great opportunity for people of all ages to express themselves in fun, creative ways.
In Croatia, carnival season is associated with the preparation of delicious doughnuts called krafne.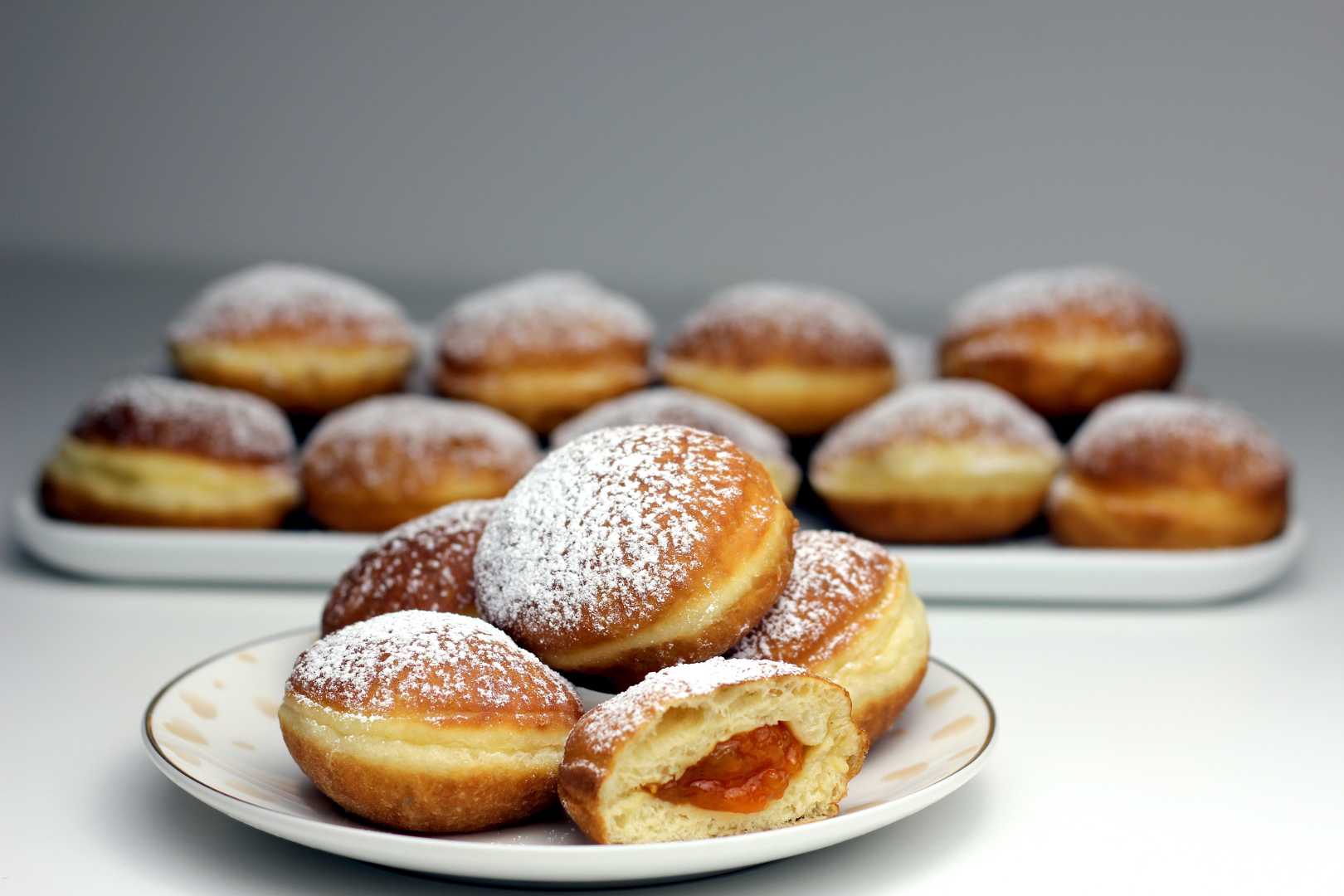 We had prepared a special recipe for you to try our krafne:
250 g Wheat flour
250 g Wheat all-purpose flour
1 Yeast instant
80 g butter
40 g sugar
4 egg yolks
1 Lemon sugar
2 tablespoons of rum
150 ml of milk
Salt
150 g of Apricot jam
Powered sugar for sprinkling
Deep frying oil
1 Lemon sugar
1. Mix the yeast into the flour.
2. Mix the butter at room temperature with sugar, then add the egg yolks and stir further until frothy. Add lemon sugar, rum, a little milk, a little flour, and salt.
3. Add lemon sugar, rum, a little milk, a little flour, and salt. Further stir, alternately adding the remaining milk and flour.
4. Make the dough with a wooden spoon or electric mixer to make it smooth, that is, until it is no longer accepted for the ladle and the walls of the pan. Allow the dough to rise in a warm place while doubling in volume.
5. Roll out the dough to 1/2 cm thick, then cut the circles with a glass about 8 cm in diameter or a mold.
6. Coat the edges of the circles with egg white, and put a little bit of jam in the middle, then cover with another circle of dough and press with a smaller glass of mouse and trim the edges.
7. Arrange them on a floured board and leave them to rise covered with a napkin.
8. Put the raised carnivals in a larger amount of well-heated oil, but by laying them in the oil with the upper side.
9. Bake covered for about 3 minutes, then remove the lid, turn the carnival, and fry further until the other side is browned. Take them out with a hollow spatula and place them on absorbent paper.
#doughnuts #carnivals #sailingincroatia