Explore Brac Island
Nature & Culture & Cuisine
Brač is an island in the Adriatic Sea within Croatia, with an area of 396 square kilometres, making it the largest island in Dalmatia.
Although it is the largest island in Dalmatia, and the third largest island in the Adriatic Sea, Brac is small enough to be able to explore in its entirety in a day or two.
Here are some interesting facts about one of the most peaceful Croatian islands:
•There's no town with the same name A large number of inhabited islands in Croatia have a place on the island which has the same name as the island itself. On Krk there's the town of Krk, on Pag there's the town of Pag, on Cres there's the town of Cres, but on Brač there's no town of Brač. The largest places on the island are Supetar and Bol.
•Vidova gora is located on Brač, which, with its 778 metres, is the highest peak of the Adriatic archipelago. A phenomenal view around the island can be enjoyed from here, and if the visibility is good, you can even see all the way to Italy.
•There are 25.000 sheep on the island and 'only' 14.000 residents.
•Zlatni rat (Golden horn) on Brač is the most well known Croatian beach, the beauty of which is best seen from the air. However, there's something else that you might notice from the air, and that's that the beach itself, because of the influence of the elements, often changes its shape.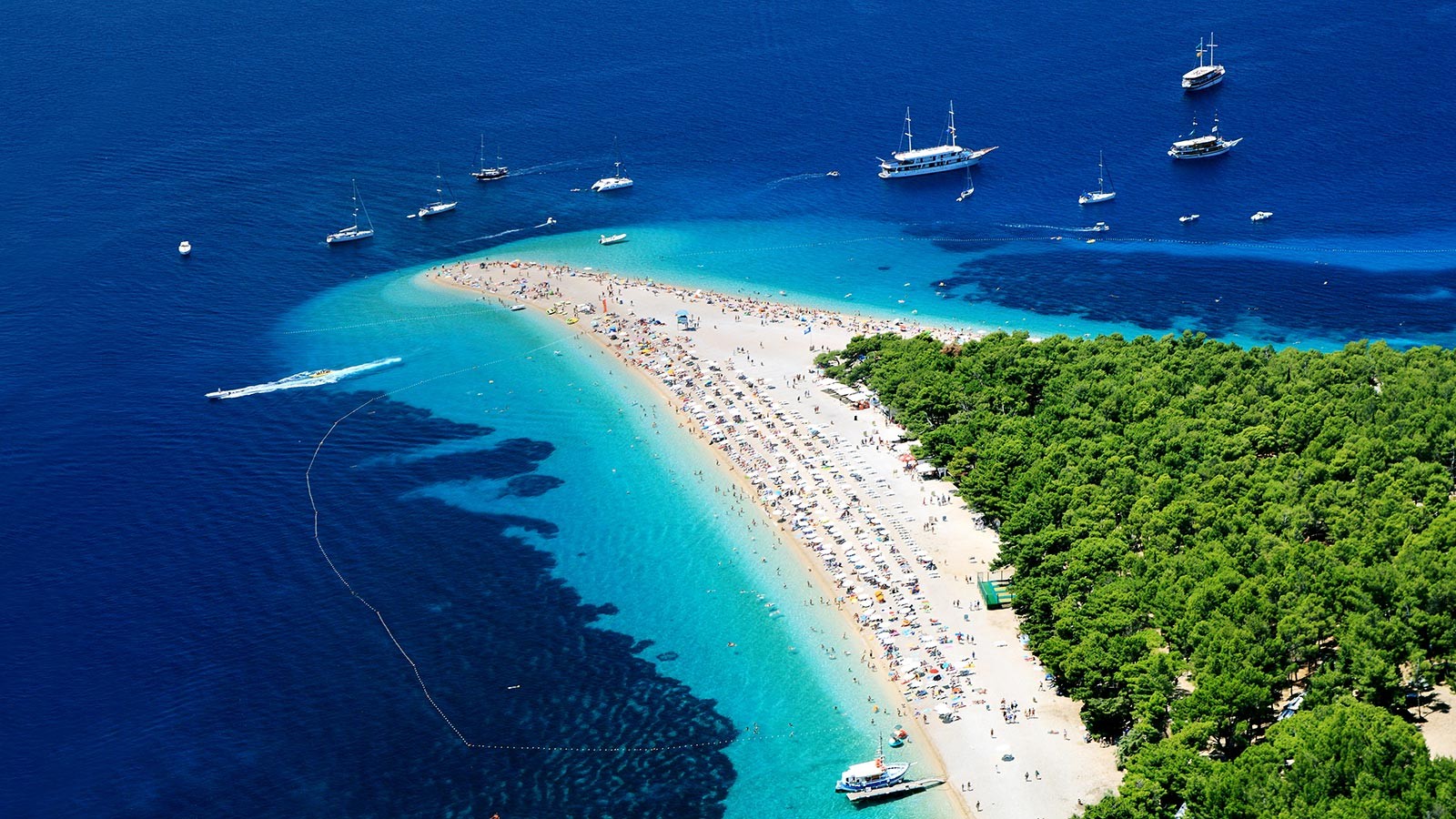 •The island of Brač is one of just two Croatian islands which has its own airport. The airport is near Bol, and you can fly to it from ten European destinations.
•The white lime and marble stone from Brac was shipped all over the world, and many buildings feature stone from Brac. Among them the most popular ones are: White House, Diocletian Palace in Split, the Brandenburg Gate in Berlin, and parliament buildings in Budapest and Vienna.
Sources: Pinterest, frankaboutcroatia.com, croatia.hr