Honeymoon retreat
You just got married and are looking for a romantic getaway?
Do you want to do something unforgettable?
Do you want to escape crowded resorts?
We have a perfect escape for you:
* Unforgettable romantic sailing experience
* Waking up each morning in a different bay
* Seeing Croatia the best possible way --> from the sea
* Enjoying sunset dinner from your own private yacht
* Exploring secluded bays and peaceful beaches
We are offering you a magical and romantic experience never to be forgotten. Visit hidden beaches, small islands, and beautiful anchorages that hotel guests never see. Wake up in a different bay or small town each morning and enjoy sailing in the crystal clear waters of the Adriatic sea.
If you are new to sailing, we organize a skipper to come along. Your skipper will help you plan a route, taking in all the secluded spots, sail you from island to island, be there when needed, but also leave you alone to enjoy your vacation.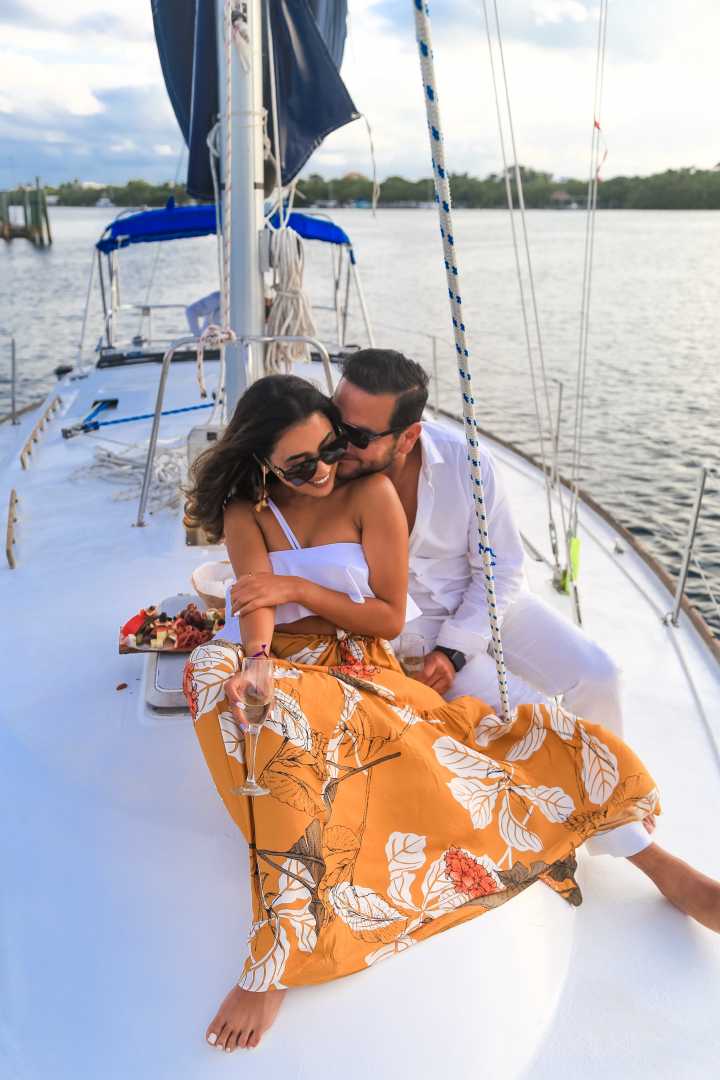 *Discover unique destinations (private tour tailor-made for honeymooners)
*Romantic atmosphere
*Gourmet meals
*Personalized itinerary
*Intimacy
*Comfort
Exceed all boundaries of ordinary, sail through Dalmatia, eat fresh fish and drink champagne, enjoy cozy, romantic evenings gazing at millions of stars above. This is a getaway where you will want to pinch yourself to make sure it's true.
Itineraries on our honeymoon trips are completely flexible. Your holiday can be tailored based on what you want to see and experience but also feel free to adjust your route while sailing together with our knowledgeable skipper.
When taking it a step further consider a full board package with hostess and chef. This is probably the most relaxed option for newlyweds. Anchoring in secluded bays, discovering charming islands, or just chilling - is all up to you.
Enjoy in full privacy aboard your private sailing yacht.
Book your perfect honeymoon now → charter@sailclubcroatia.com