Čiovo Island
Nature & Culture & Cuisine
Island Čiovo Ciovo (Čiovo) is a small island in central Dalmatia, and a popular holiday destination, located very close to the mainland and Split Airport. Although it's an island, Ciovo is in fact connected to the mainland by a modern bridge that opened in 2018.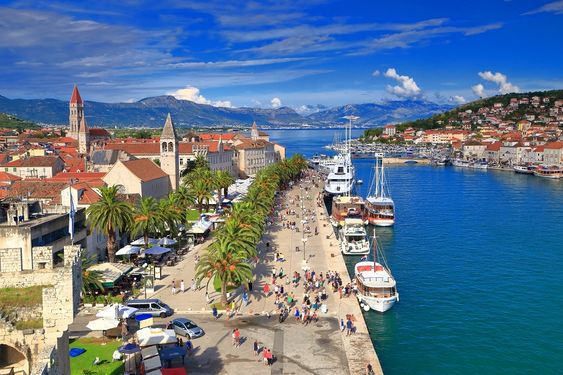 It has an area of 28.8 square kilometers and around 6000 inhabitants. The island has a typical Mediterranean climate, rich vegetation, archipelago of small islands, with hundreds of hidden bays and beaches. You can't be wrong if you chose this island for your summer holidays. The largest places on the island are: Okrug Gornji, Okrug Donji, Arbanija and Slatina. Ciovo offers a calmer and less crowded atmosphere, as opposed to nearby hyped destinations like Trogir or Split.
Trogir (Source: Pinterest)

Besides beautiful beaches and secluded bays, Ciovo is a great destination for sightseeing. Some of the most popular sights are Church of Our Lady of Prizidnica dating back to 1546, and small church of St. Peter in Supetarska lagoon. Village Žedno (situated inland) is also where you can find church of St. Maurice, and a Dominican monastery in village Arbanija contains interesting paintings from the 17th century.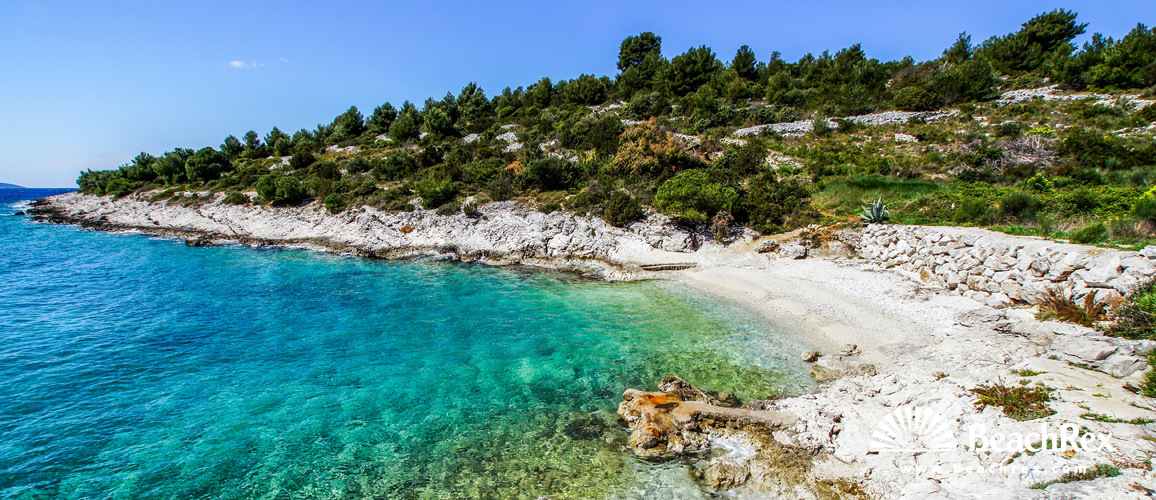 Tatinja beach, Okrug Gornji (Source: BeachRex)
Ciovo also offers many possibilities for a great holiday, with recreational activities and historical monuments, mediterranean vegetation and mild climate, chill island life, archipelago with breathtaking little islands, and some of Croatia's best beaches.