Korčula island ~ Korčula old town.
Nature & Culture & Cuisine


Korčula is brimming with natural beauty like most of Croatia, but Korčula is also home to spectacular wine culture, a stunning old city, a collection of hidden beaches, and some unique dining specialties.


Korčula is well known, but it's not as busy or overcrowded as other Croatian islands. Korčula is best for first - time Croatia visitors or people who want to do lots of interesting things. Has the best things to do, the best cultural background, and the best food and wine experiences of all the Croatin islands.
Whether you want to go bike riding through vineyards that edge along the sea or take in a fearsome Moreška dance performance, whether you want to go wine tasting up and down the island or discover hidden beaches, whether you want to have a Mi helin - starred meal or country food in a traditional konoba, Korčula has something for you!
Explore Korčula Old Town Korčula has a small but mighty old town, stacked up in layers like a wedding cake. It's small and easy to cover on foot, and it's edged wit h a beautiful pathway along the water, lined with nice restaurants and cafes.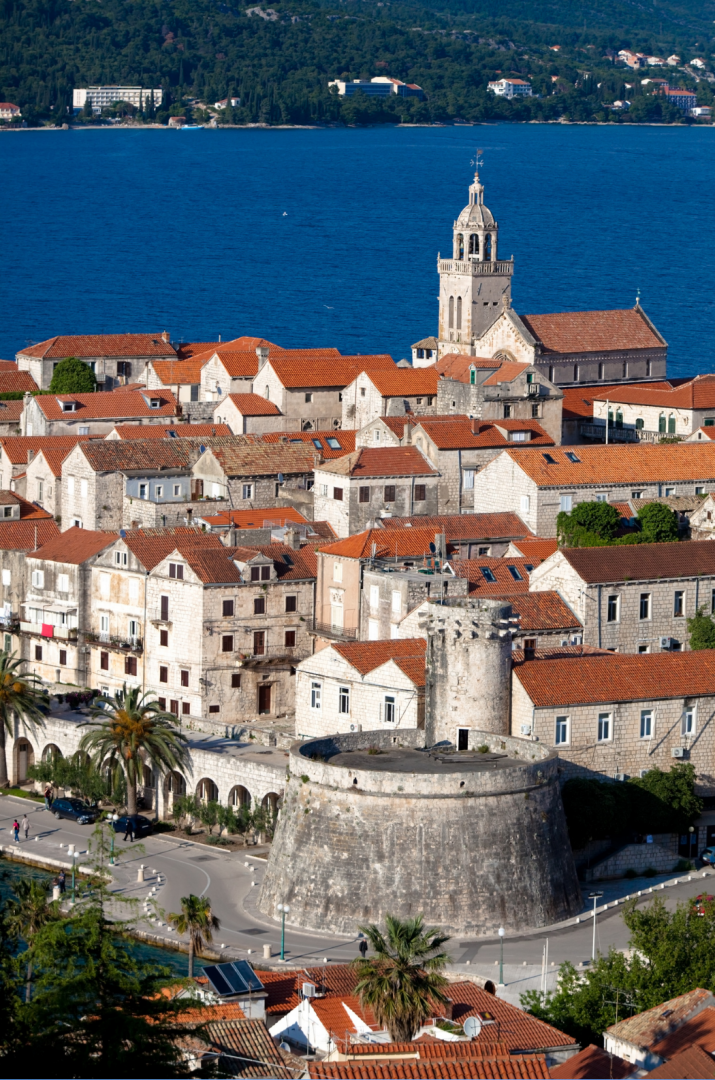 Korčula is one of the rumored homes of Marco Polo — and the people of Korčula lean into this legend while noting that technically there are no historic records, so we don't even know if he came from Korčula, Venice, or somewhere else entirely. You can explore that more if you'd like. Korčula has a House of Marco Polo. It has great views over the rooftops.
The best time to visit Korčula is September — plain and simple. September is the sweet spot — you get summer weather, but the crowds have died down and the kids are back in school. Plus, the water is so warm in September — you definitely don't get that same effect in May! You could even try early October for similar results.
See a Moreška Sword Dance If you've heard that Croatia has unique sword dances, THE place to see them is Korčula! This sword dance is called a Moreška and it tells the story of two kings fighting it out with their armies for the love of a kidnapped princess . The show is in Croatian but there are English translations available.
To be continued...