Sail Club Croatia's boat- the first one to sail around the world under the South Korean flag ⛵
"If you put your finger in the sea, you're connected to the whole world"
This old proverb shows the kind of relationship that the man and the sea have always had. But, to really connect with the world, what better way than to sail around it.
There are very few people who have successfully sailed solo and non-stop around the world by yacht. Kim Seung-jin – an adventurer, documentary producer, and sailor from South Korea – is one of them. Having devoted his life to exploring the world, Kim began sailing in 2001 and has pulled off solo sailing adventures from Croatia and the Caribbean to Korea.
Not so long ago, in 2014 to be more precise, Kim Seung-jin came to Croatia to buy a boat. With great help from Mihael from Bach Yachting, he found his ideal boat in Sail Club Croatia. It was love at first sight and soon Oceanis 423 "Ramina" started her journey to Korea under the name "Arapani".
Kim challenged himself to make no landfall along the way and used no power en route during his 210-day-long trip. He returned to the starting point of Waemokhang (a small port on the west coast of Korea) as a hero with his dreams fulfilled, having sailed around 41,900 kilometers in total. Onboard the "Arapani", Kim traveled across the Pacific, the Southern Ocean, the Atlantic, and the Indian Ocean crossing the Equator twice. He overcame numerous difficulties and dangerous situations, including fixing equipment by himself, and encountering huge waves and strong winds when he passed Cape Horn at the tip of South America. He had a narrow escape from drift ice in the Antarctic Circle and had to pass through the pirate-infested Sunda Strait. But nothing could stop Kim from pursuing his dreams.
Currently, Oceanis 423 "Ramina" or "Arapani" is on display at the Korea National Maritime Museum as the first non-stop sailing yacht in Korea. So, if life ever gets you there, take some time and go visit her.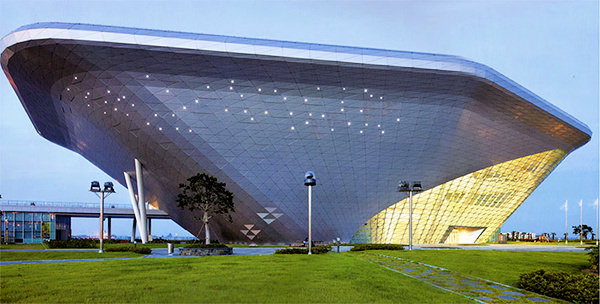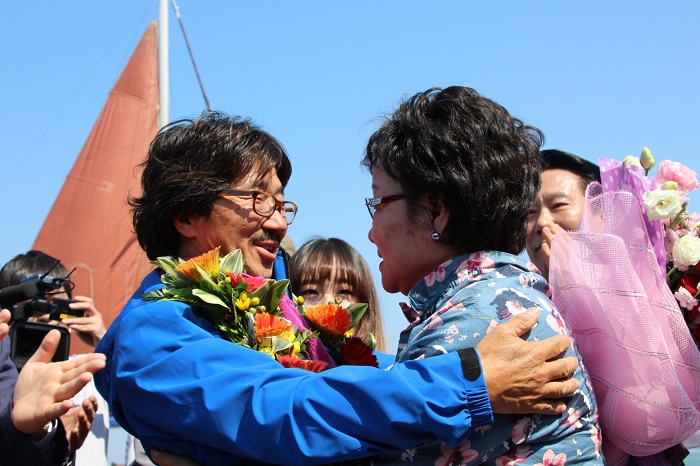 All of us in the Sail Club Croatia are really proud of this story. We love to see and hear about our boats after leaving charter. "Ramina/Arapani" is proof of how well-maintained our boats are. After our service you can, without any special investment go around the world with any boat from our fleet.
For the last few weeks, Kim was in Kaštela, buying a new boat. We had lunch together with Mihael, reminiscence about old times, talking about round the world sailing and enthusiasm Kim still has for it. 2 days ago Kim went for another adventure, leaving us behind, daydreaming of the day we will set sails around the world. We wish him all the luck on the next sailing trip and looking forward to seeing him again, searching for another boat.