Welcome season 2022 !
From all of us here at Sail Club Croatia we want to say thank you!!!
This year hasn't been easy, but we appreciate all the support and motivation that we have received from you and we are glad to say that we had a remarkable season. Without you we couldn't achieve it.
The season is still running and we are looking forward to our enthusiastic sailors who have choosen calm and sunny September and October for their sailing on Adriatic Cost and we are sure they will enjoy it and come again to sail with us for the next season, especially since 6 brand new Elan boats and Bali 4.0 will be joining us.
Bali 4.0 offers a spacious and incredible interior design at the same time. A forward cockpit boasts a dining area for five people, including a vast sunbathing portion, which replaces the traditional trampoline design on old versions. The mentioned incredible interior design is made from famous Italian composite material—Alpi, which is a mixture of thin African woods and is laminated together with a beautiful outer surface. Very often the boat is compared with a conventional apartment , so it would definitely be a choice for a clients who want to enjoy in comfort and in beauty.
Elan Impression 40.1 and 45.1 are standing out in our Elan fleet, accompagnied with Elan 40.1 "Rixos" and 45.1 "Sax III" , last year's novelties. But we definitely cannot forget Elan Impression 45 from 2017, also new member of our fleet , recognizable by its bathing platform.
Elan lovers will surely be thrilled by the variety of our Elan boats - each of our Elans is different by its equipment , so you can find a suitable one for you according to your preferences.
If you prefer spending your vacation with your friends and family in larger gatherings, than Elan 45.1 would be ideal choice for you - sailing yacht characterized by its longer and wider cockpit and comfort and airy interieur.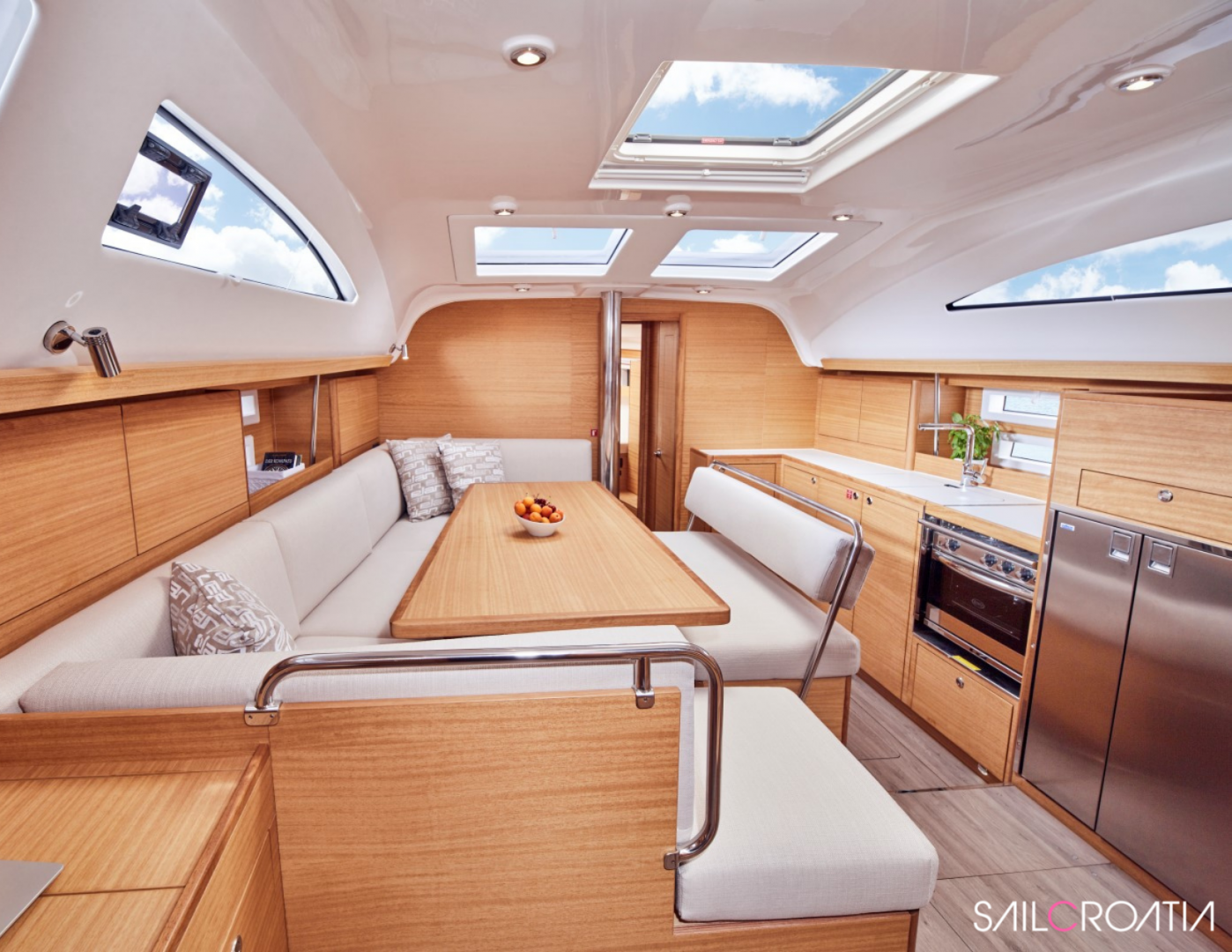 If you rather would like to enjoy in a smaller, intimate group of people , you won't able to resist Elan 40.1 when you enter spacious and light saloon combined with beautiful and durable teak and smart design.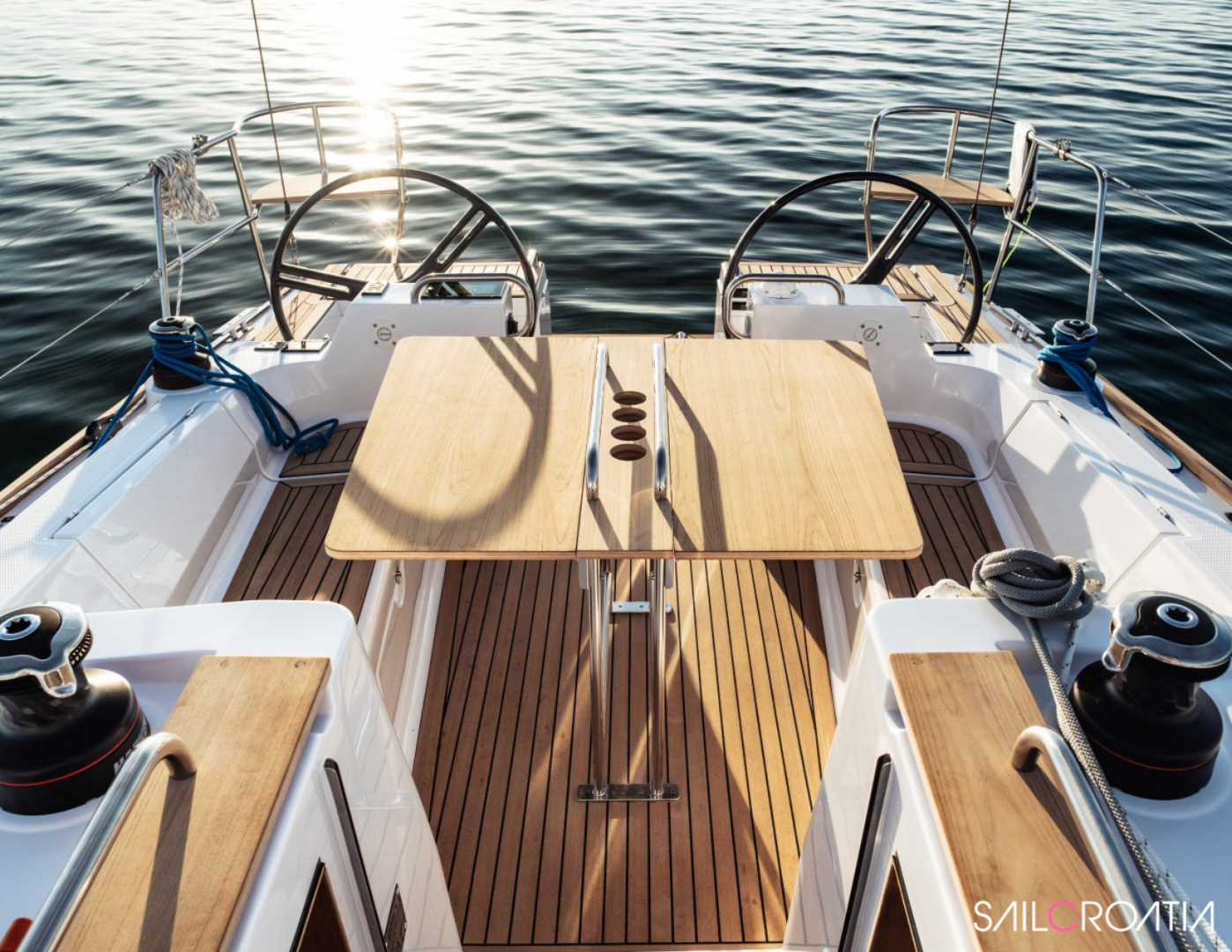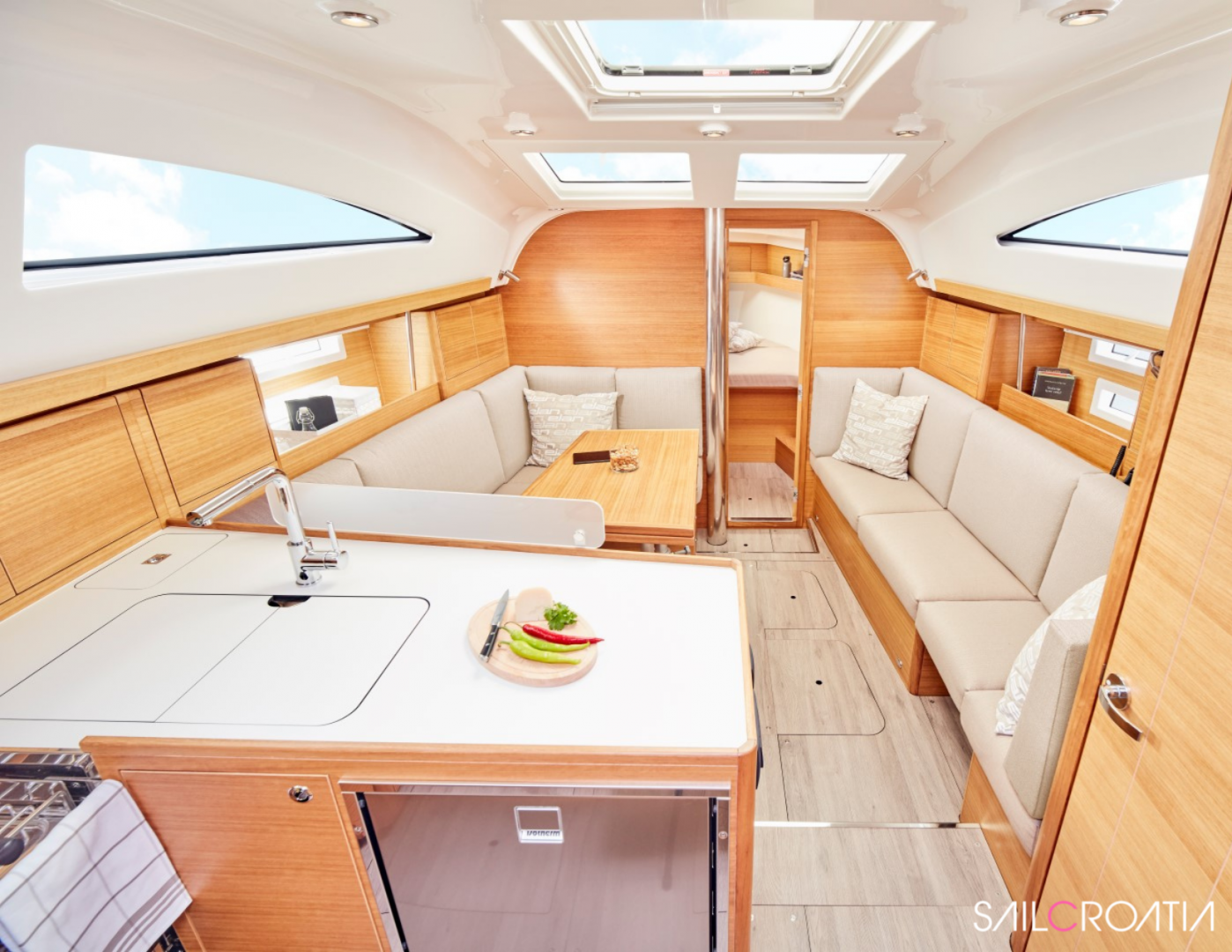 Grill and bathing platform are the main characteristics common to all our Elan boats that distinguishes them from their predecessores. Grill masters can show their skills and enjoy in a delicious food with their crew without leaving the boat. Or , they have a possibility to choose rather they want to use grill or fridge - intended for sailors who want to cool and chill out with the cold drink while sailing.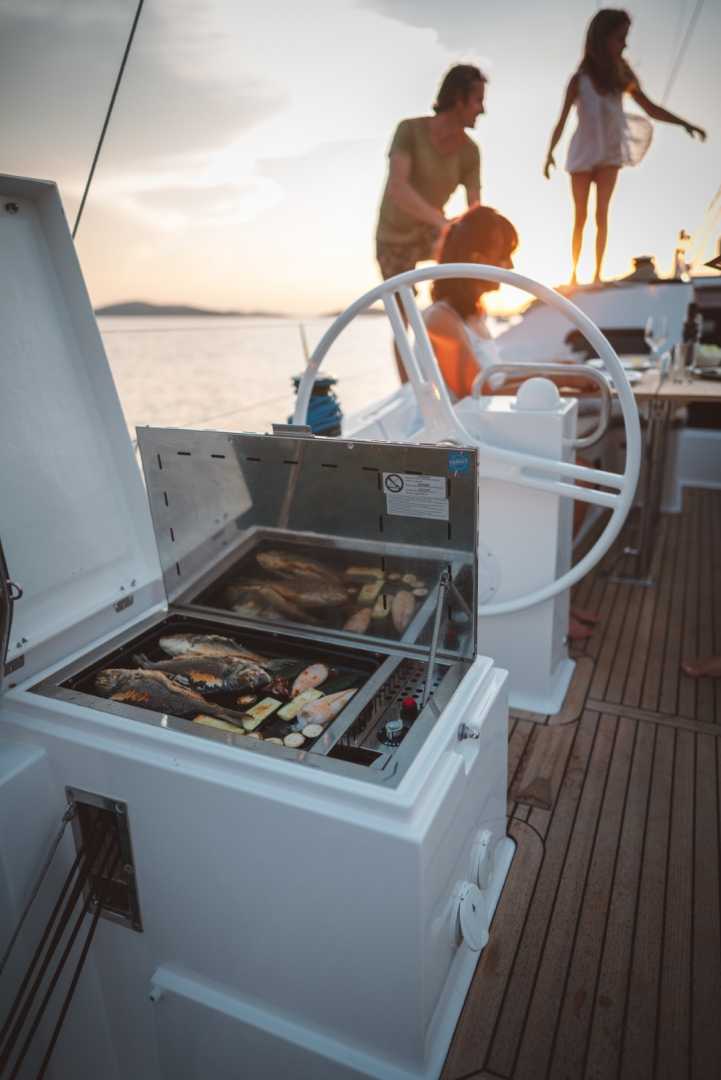 You have at least eight reasons for looking forward to another season with Sail Club Croatia team, so we believe you won't miss it because we are sailing your way !