Zlatni Rat, Golden Horn, Golden Cape
Nature & Culture & Cuisine
Zlatni Rat (Golden Horn or Golden Cape) is a white pebble beach located on the island of Brac, about 2 kilometers from Bol. It has been awarded and listed as one of the best beaches in Europe on a regular basis, and it's one of the most popular places to visit in this region.
Also, it is the most photographed beach in Croatia!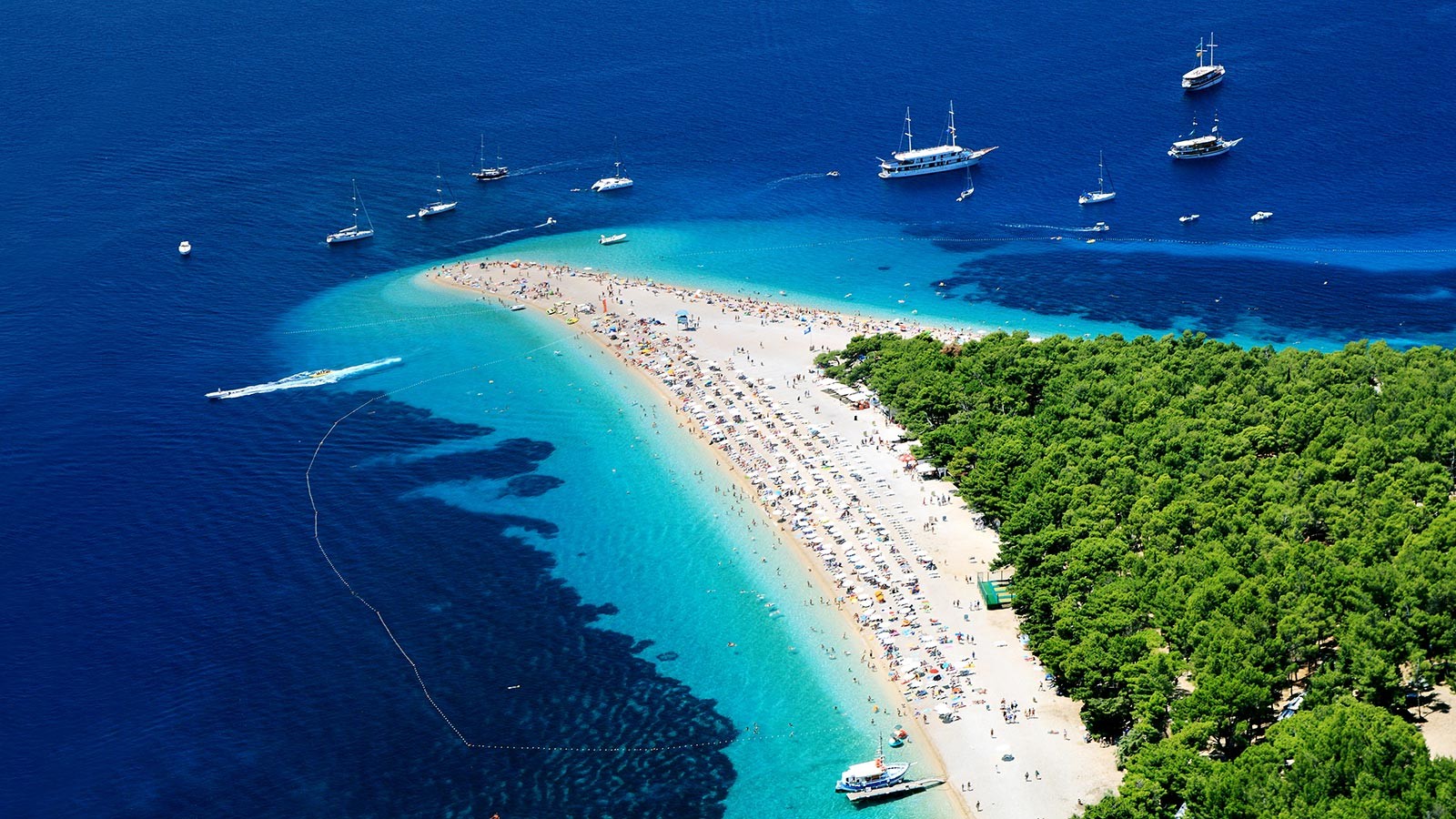 It is one of the most beautiful beaches of the Mediterranean, and thanks to its particular shape, it is also one of the most exceptional beaches in the world. It's elegance and appeal have made it the symbol of both the town of Bol and Croatia, and the government of Croatia protect it as a geomorphological monument. Scientists say that it was created thanks to several factors - erosion from nearby Vidova Gora hill and the settling of material around the reef caused by sea currents and waves over the years. These same currents and wind are responsible for another phenomenon - changing the shape of the Zlatni Rat. Under their influence, the summit of the Zlatni Rat is sometimes bent to the west, sometimes to the east, and sometimes a small pool appears on it . Because of all this, they call it a geomorphological wonder and it is protected by law as a significant landscape.
But it is not just its shape that makes it so beautiful and unique. It is surrounded by the crystal clear sea that goes from turquoise blue to dark blue in just 10 to 20 meters, and it is bordered by decades-old pine trees planted by the locals to create some natural shade.
It's a great place for swimming and sunbathing, but also for plenty of other activities, such as snorkeling, parasailing, sea kayaking, wakeboarding or windsurfing.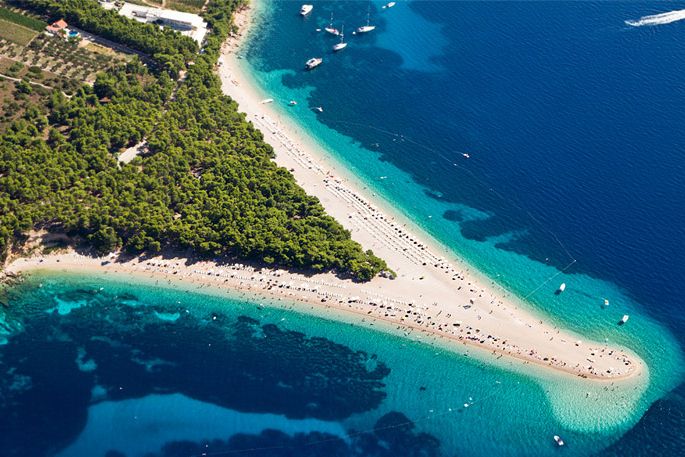 Sources: croatia.hr, Pinterest, swedishnomad.com