Explore Solta Island
Nature & Culture & Cuisine
The island of Šolta is located in the immediate vicinity of the cities of Split and Trogir, and is a popular destination for boaters.
This is an island of Illyrian legends, ancient fish ponds, medieval poetry, rich nautical tradition, and a growing centre of oenology and Mediterranean culinary specialities. The name of the island origins from the Greek name Olyntha, meaning unripe fig and even today the locals have kept their long nurtured agricultural traditions and legends.
Šolta has eight villages – Gornje Selo, Srednje Selo and Donje Selo, the inland administrative centre Grohote, and their old ports Rogač, Nečujam, Stomorska and Maslinica. The latter are all facing inland and are centres for island events held during the summer. To put things into perspective, all eight villages stretch along the only island road that meanders from east to west and measures a mere 14 km.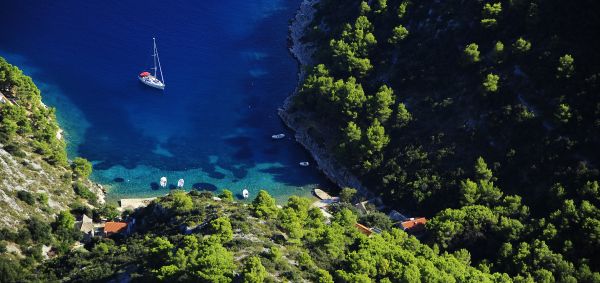 Šolta is an island famous for its olive trees and olive oil making traditions. The olive groves date back to the Ancient Greeks, and the Greeks are the ones who probably brought the olives from Greece. It is also well known for its honey, made from wild rosemary. Locally it is called Olintio and it has been in use since ancient times. There is written evidence about honey from Šolta and its healing attributes from the same period. Along with wine and olive oil making, beekeeping and honey production is one of the oldest traditions of the island.
Šolta island, along with the beaches and bays, offers some quite interesting diving locations where one can explore spectacular sea life and even various artefacts from ancient times, such as shipwrecks and an original Roman wall. The most popular diving destinations are Livka, Stračinska, Senjska and Jorja bay. On all four locations you can find gorgonians and coral reefs while diving.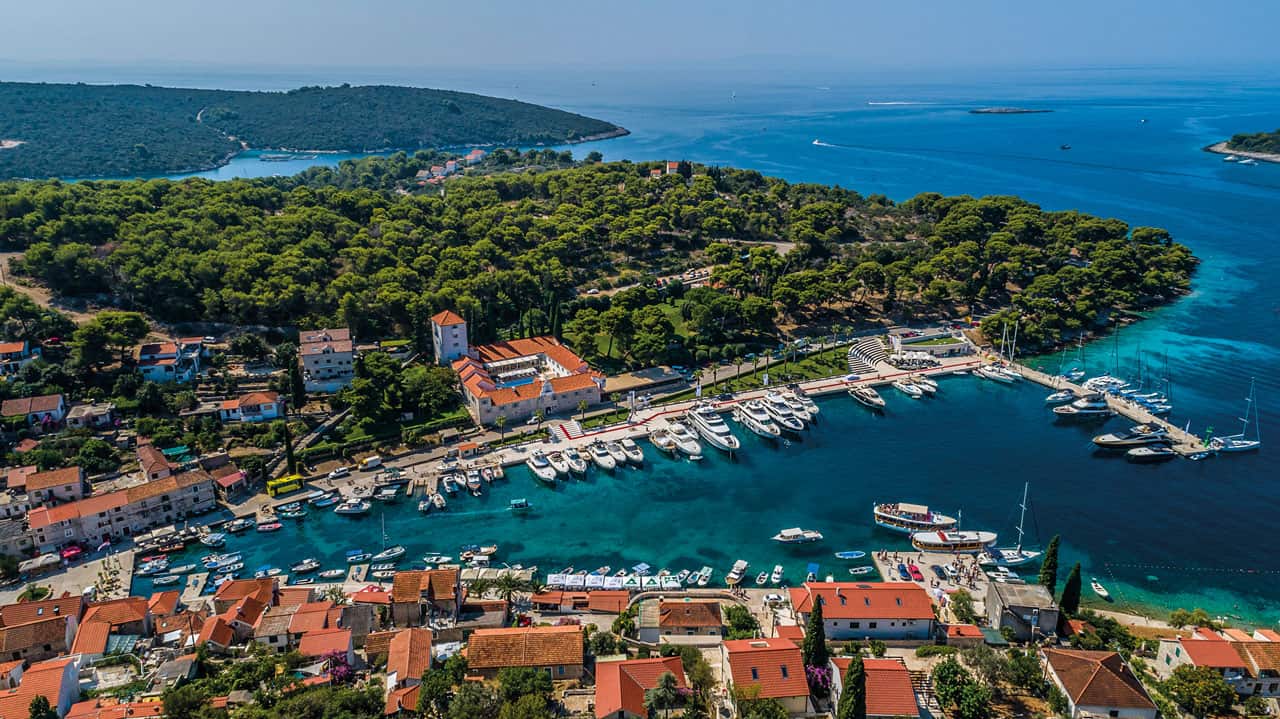 Sources: Pinterest, Croata.hr, photo: Jure Ravlic