History of Vis island
Nature & Culture & Cuisine
These days, Island Vis is one of the favorite destinations for sailors visiting Croatia. It is simply an island you are always coming back to.

Dalmatian Islands ~ Vis

HISTORY
Already in the early Stone Age , Vis was a meeting point for navigation routes, various origins and a variety of cultures. This has been the main characteristic of Vis' history from ancient times until the present day. At the beginning of the 19th century, 12,000 people lived here from all over Europe. That influenced Vis' language where you can find, besides the derivatives of the Venetian dialect, English, French, German and even Hungarian words.
BLUE CAVE, one of the most attractive natural phenomena in the Adriatic, is located on the small island of Biševo near Vis. It is only 17 meters wide and 31 meters long. The cave is accessible through a narrow sea passage between the rocks. Sunlight comes in through an underwater opening, flooding the sea and the visitors with silver and blue colors. The only known habitat for the monk seal is right next to it.
DID YOU KNOW? Vis is one of the rare Adriatic islands having its own soft water underground reservoirs. The present island's water supply uses two deep wells from which the water is pumped to high intermediary tanks from the general supply all over the island itself.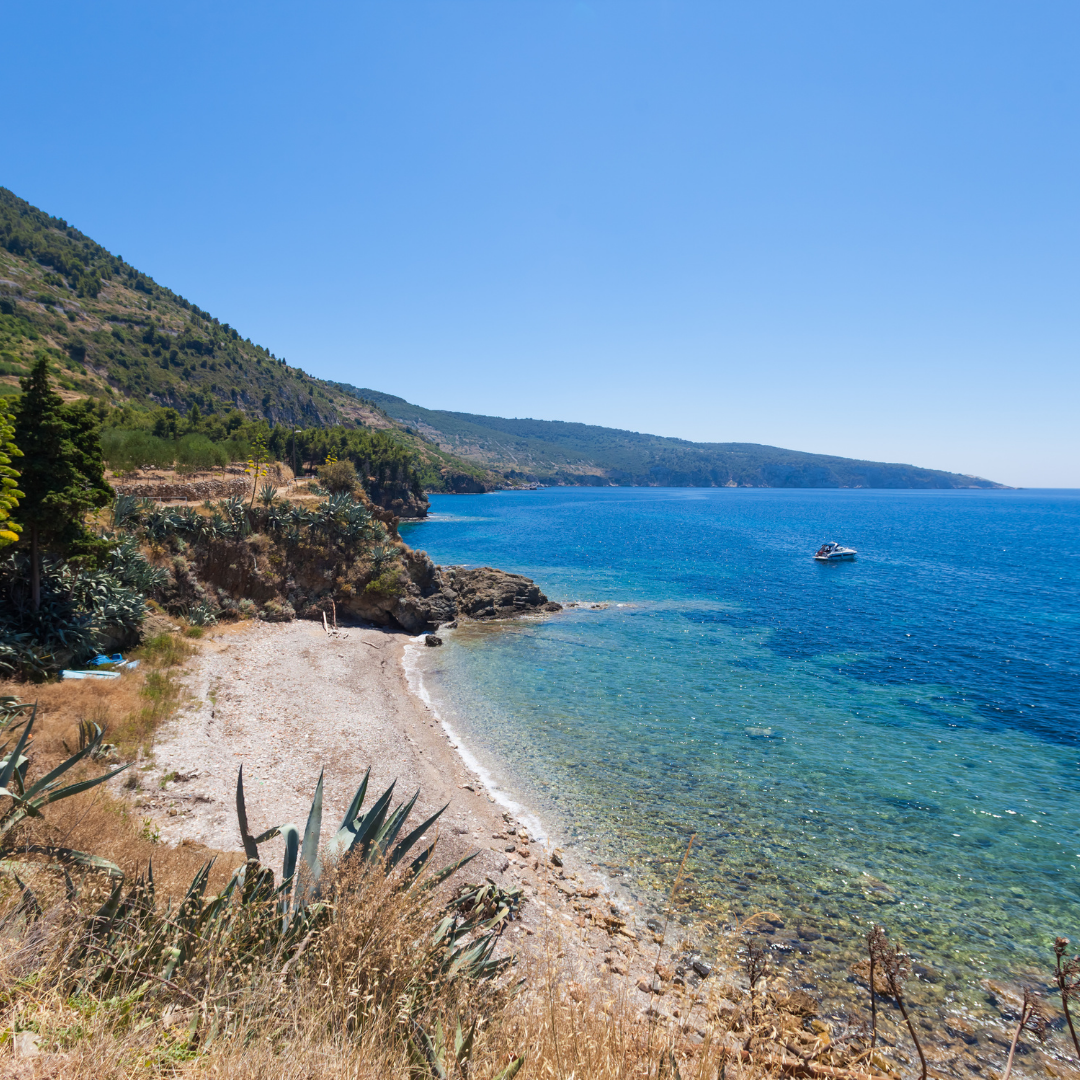 OUR LADY OF PIRATE A long time ago pirates were regularly visiting the Komiža town forcing its inhabitants to flee, finding refuge in the fortified church on the nearby hill of Muster. On such a looting pirate took away a 1,5m wooden statue of St. Mary from the small church at the western part of Komiža Bay. A very strong wind rose up with high rollers preventing pirates from sailing out of the bay. They got very scared and dropped the statue overboard at first. When the danger of pirates ceased a few days later the islanders found the statue stranded at Kamenica bay. With great celebration, they took the statue bringing it back to the original place. But they noticed too that a strong spring of freshwater sprouted where the statue was washed onshore. Happy about this good news (this spring still exists today) the procession moved St. Mary's statue back to the other bay's end to find that another spring of freshwater shot up there too. The islanders used these springs until recently, when one of them was covered (sealed) next to the church with the rescued St. Mary statue still there. Thus this church is named " Our Lady of Pirate " today. Island's romantic loneliness, being lost far away on the high seas and surrounded by the silent sea, the island of Vis still remembers its very long past.